Soft -Comfort One Side
Firm Comfort Other Side
With its unique double-sided design, the Options mattress offers the very best of both worlds for sleepers of all shapes and sizes. Because one side is firm, and the other side is softer, you can choose the side that helps you sleep the best. Then when you want to change things up simply flip it over. Whichever way, you'll wake refreshed and ready for the day ahead. Andy's Options mattress means you'll never have to settle for just one type of sleeping comfort.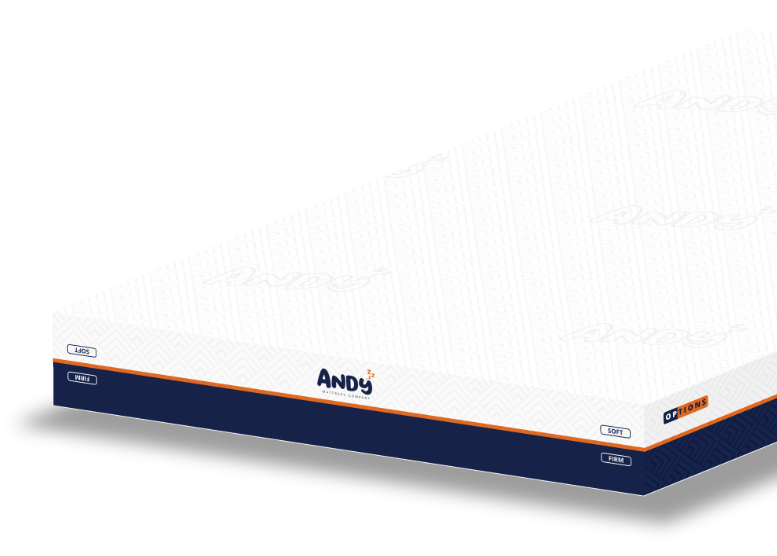 Distinct Layers For Dual Sleep Comfort
Each Options mattress is uniquely constructed to offer 2 distinct sleep experiences and to ensure you get the perfect night's sleep night after night, no matter which side you choose.

Soft-Comfort (White)
Premium Pressure – Relief Memory Foam
Soft to the touch memory foam provides pressure-relief that contours the body and relieves back, hip and shoulder pressure.

Perforated Airflow Core
Promotes ventilation and regulates body temperature for a cooler sleep experience.

Firm-Comfort (Blue)
Supportive High-Density Foam
Firm, responsive foam distributes weight evenly to relieve pressure points. Allows you to sleep deep without tossing and turning.